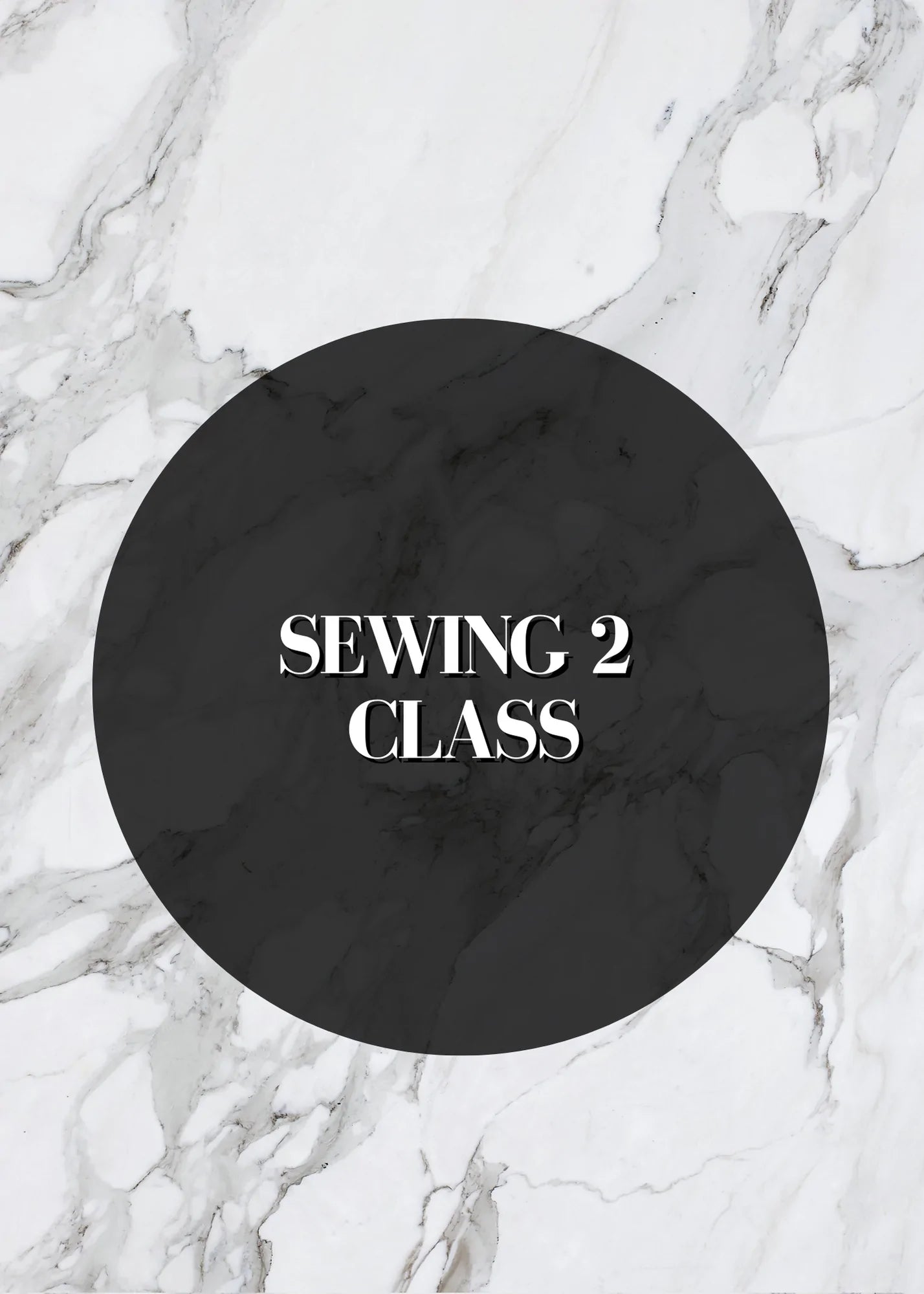 Construction: Sewing 2
Regular price $250.00 On Sale
THIS COURSE HAS 2 classes included (class #2 is included in price and can be booked together or at later date)
BOOK CLASS #1 BEFORE BOOKING CLASS #2 or DURING BOOKING
ALL CLASSES TAUGHT IN
Southfield, MI 48076
Supply Kit Not Included
Perfect class for those with some sewing knowledge such as sewing straight, curved and corner lines and also understand seam allowance. Must know how to thread machine and sew basic seams.
In this class students will learn how to sew a variety of advance seams and finishings. Basic math and understanding of ruler is needed but will also be reviewed if needed.

Supplies used in class are for learning purposes only, supply kit sold separately. Student can buy their own supplies on their own or purchase a supply kit with class purchase.
Once student complete class they will be able to sign up and take any other classes with  ease and understanding
•Learn to sew style lines and seams such as facing, splits/slit, pleats, darts, princess seams and etc.
•Learn to sew different finishings and details (ex: welt, pleat, collar, set in sleeve, zipper, pockets, etc)
•Will learn how to hand stitch or blind stitch 
•Learn to sew finishings such as zippers, buttons/button holes and etc.
•Use multiple sewing foots such as button hole foot, different zipper foots, walking foot and more.
By the end of this 2 day class, students will walk away sewing sleeves, collars, facing, extensions and more
Supply kit includes case, rulers, measuring tape, necessary sewing tools, bobbins, needles, sewing pins, tailor chalk, sample fabric, fabric for sample to be sewn, notebook and pens/pencils.